LSPA Testifies, Again, on Home Heating Insurance Bills
On Tuesday, June 6, 2023, representatives of the LSPA made their fourth visit in seven years before the Joint Committee on Financial Services in support of the LSPA's bills that would mandate insurance coverage for the remediation of home heating oil releases. Earlier versions of these two identical bills, H. 1129 and S. 648, have been favorably reported out of this committee in the last three sessions; we're hoping for the same this session. 
Written and oral testimony was presented in support of these bills by environmental attorney Susan Crane, her client Paul Guerard, LSP and LSPA Past President Kevin Beaulieu, and LSPA Executive Director Wendy Rundle.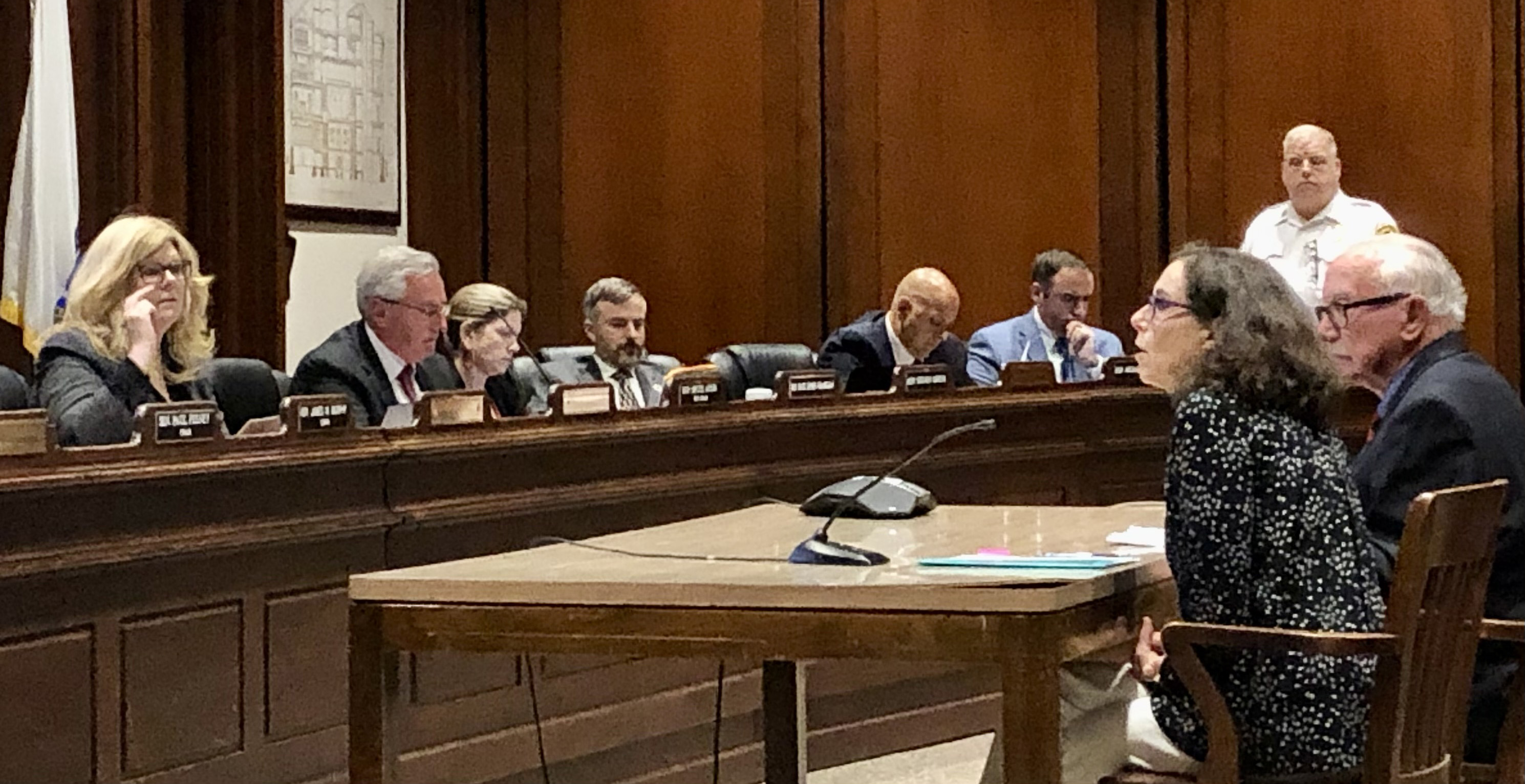 A link for watching the hearing is here. Discussion of the LSPA's bill runs from the 21-28 minute mark; then again from the 36-51 minute mark. A representative from the Massachusetts Insurance Federation testified at the 1-hour mark. To the great advantage of the LSPA, our lobbyist Ben Fierro was allowed to rebut the earlier testimony of the Insurance Federation representative. He begins speaking at the 1 hour and 27-minute mark.
We are pleased that a diverse group of organizations wrote in support of our bills, including a coalition of environmental groups, the Massachusetts Energy Marketers Association, Massachusetts Bankers Association, Massachusetts Association of Realtors, and MassPIRG. We have broad support with the only opposition coming from the insurance industry.
As always, we will keep our members informed as the bill progresses.  
Share this post: