Thank you to all who attended the 2016 LSPA Annual Dinner. What a great way to kick off the new LSPA year! It was a wonderful night and great to see so many LSPA members, clients, and friends. The LSPA experienced record-breaking attendance, received incredible sponsorship support, presented a very interesting speaker and hosted a successful silent auction to support the LSPA Scholarship Fund.
We were pleased to honor three very deserving colleagues. Big congratulations goes out to:
William Mitchell, Co-Founder and President of Clean Soils Environmental LTD – LSPA Member Award, presented by Bruce Nickelsen, Chair, LSPA Education Committee
Donald Cooper, Partner, Nixon Peabody, and LSPA General Counsel – LSPA Service Award, presented by Michael Penzo, LSPA President
Deborah Gevalt, Senior Vice President at Haley & Aldrich, Inc. – LSPA Lifetime Achievement Award, presented by Larry Feldman, LSPA Past President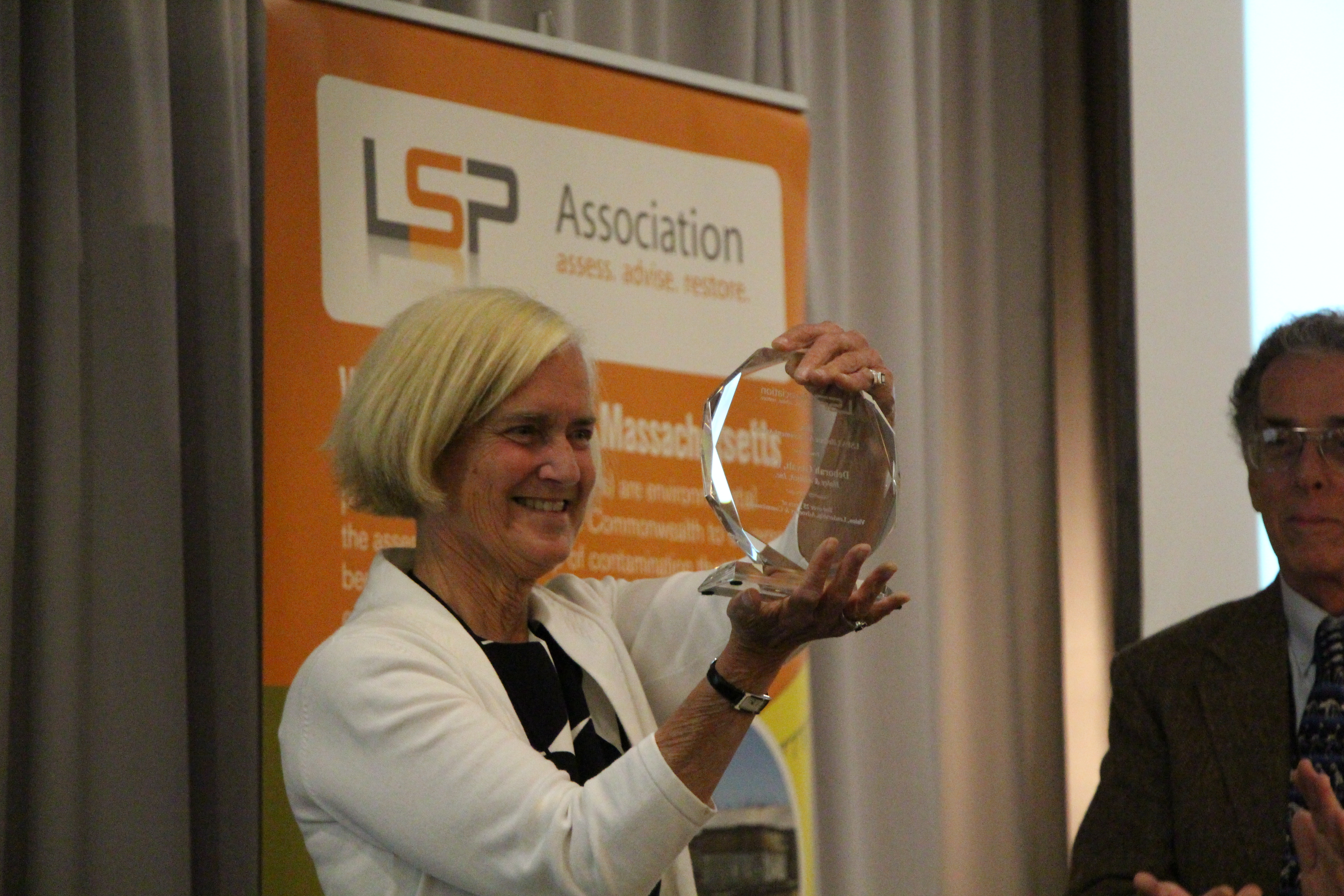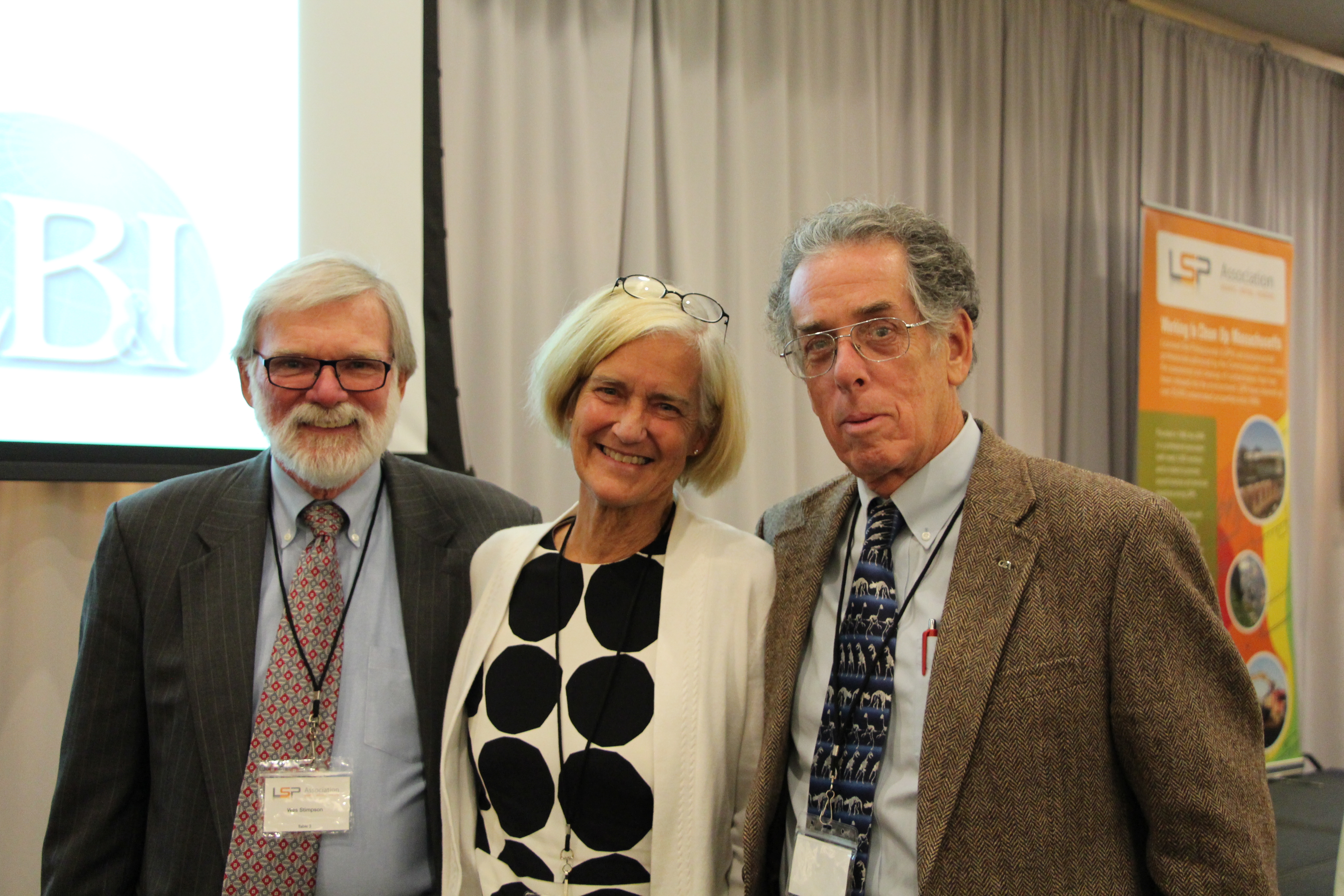 LSPA Lifetime Achievement Award Recipients (l to r) – Wes Stimpson (2014), Deborah Gevalt (2016), Larry Feldman (2013). Not shown: John Fitzgerald (2015)
If you missed Doug Most, our speaker for the evening, you can still purchase his book at his website, www.dougmost.com. If you have suggestions for speakers for next year, please share by emailing [email protected].
Thank you to all of those who donated items for the silent auction and for those who bid (and continued to bid throughout the night)! The LSPA Scholarship Fund raised over $5,400. This money will provide educational scholarships for students pursuing a course of studies consistent with becoming an LSP or Environmental Professional.
Click here to see the album of photographs from the evening. Special thanks to LSPA Photographer: Elliot Steinberg, Haley & Aldrich.
Share this post: